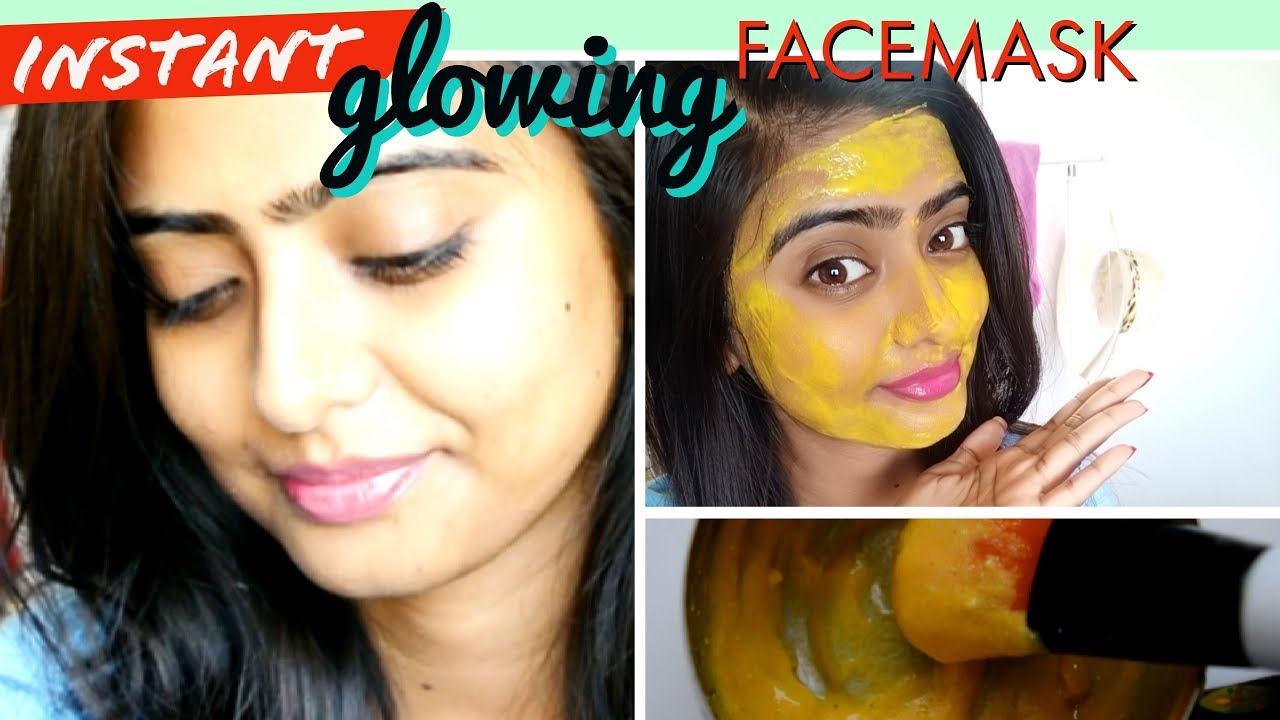 H
omemade face masks can be just as effective as store-bought products, so raid you kitchen cupboard and try this super easy DIY face mask recipes shared by
Little Pixie Dust (Shalini Banik)
. Shalini, born in Kolkata, HR Consultant at Accenture by profession. Recently joined YouTube to share her personal tips and tricks on makeup, fashion and lifestyle. Her latest video on making an instant glowing face mask is really a quick and instant solution for everyone out there looking for a mask at home or out of store-bought product.
Let's get to the point now. Well, she personally recommends applying this mask on skin once a week, at least for one month to see the difference in your skin. The best part about this face mask is that every skin type can use it and get benefits from all these natural ingredients.
- 1 Tbsp. Yogurt/Dahi - rich in zinc and lactic acid, moisturizes and has gentle exfoliating action.
- 1 Pinch Turmeric/haldi - brightens the skin, has antiseptic action, helps get rid of pimples.
- 1 Tbsp. Honey - moisturizes, adds glow, mild antiseptic action.
- 1.5 Tbsp. Lemon juice - heals acne, helps in reducing dark spots and pigmentation.
- 1 Tbsp. Besan/Gram flour - Lightens skin, Exfoliates Dead Skin.
- 1 Tbsp. sandalwood powder - Skin Soothing, Acne Cure & Blackheads Removal, Fades Scars and Correct Dark Spots.
Watch the video to learn how to prepare and apply it:

Don't forget to give a thumbs-up and share the video.